6 Homegrown Perfume Brands On The Memories They Have Bottled In Their Scent
Six homegrown perfume brands tell us about the one memory they've bottled in their first ever scent and how it paved the way for many more. 
1. BOMBAY PERFUMERY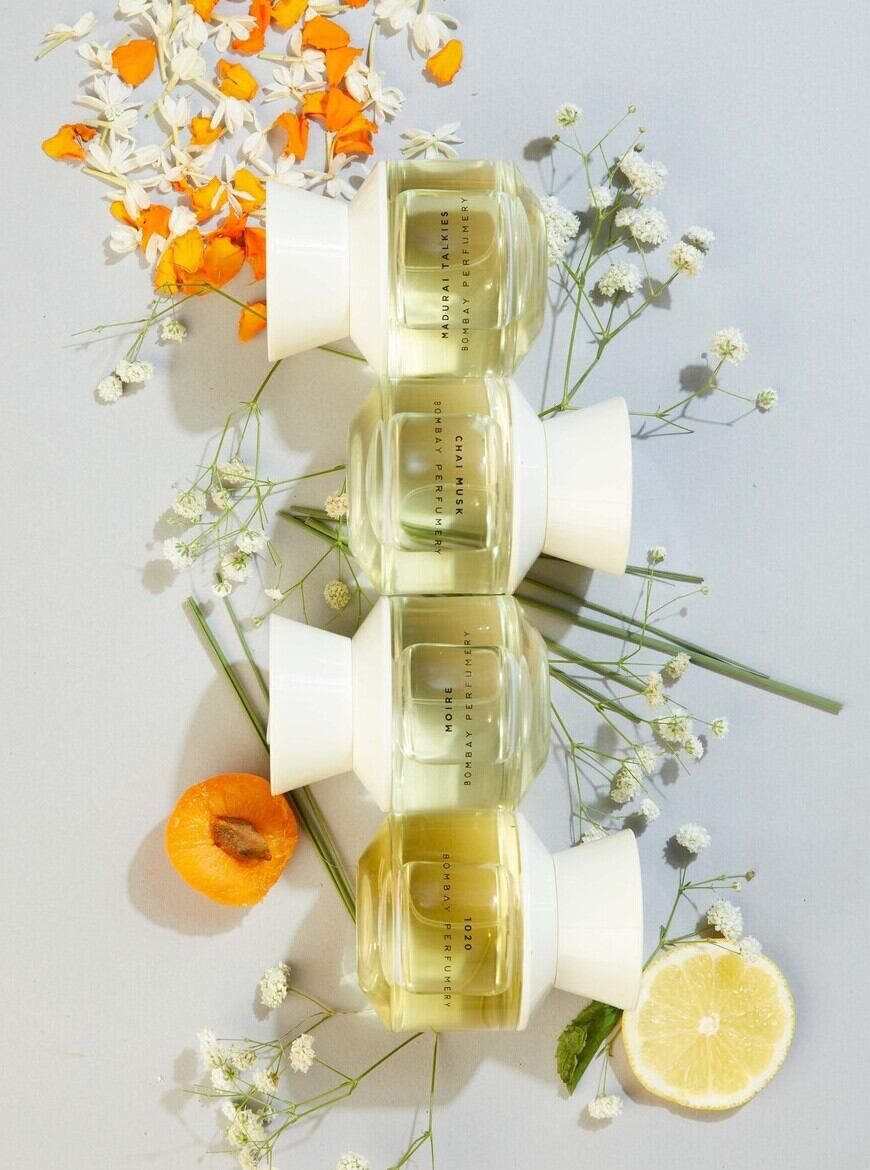 Bombay Perfumery might have launched with eight fragrances simultaneously, but the unisex 'Chai Musk' has been one scent that has been brewing in the perfumer's mind since its inception. "Inspired by a particularly robust cup of chai that the perfumer, Alexandra Carlin, enjoyed in the suburbs of Juhu, the fragrance features gourmand ingredients that feel like home," shares Manan Gandhi, founder of Bombay Perfumery, as he tells us that the scent is like an ode to the City of Dreams – the hustle and bustle, shared journeys, stories that are exchanged and forgotten – and the one thing that remains constant through it all: Those myriad cups of chai.
2. JUST HERBS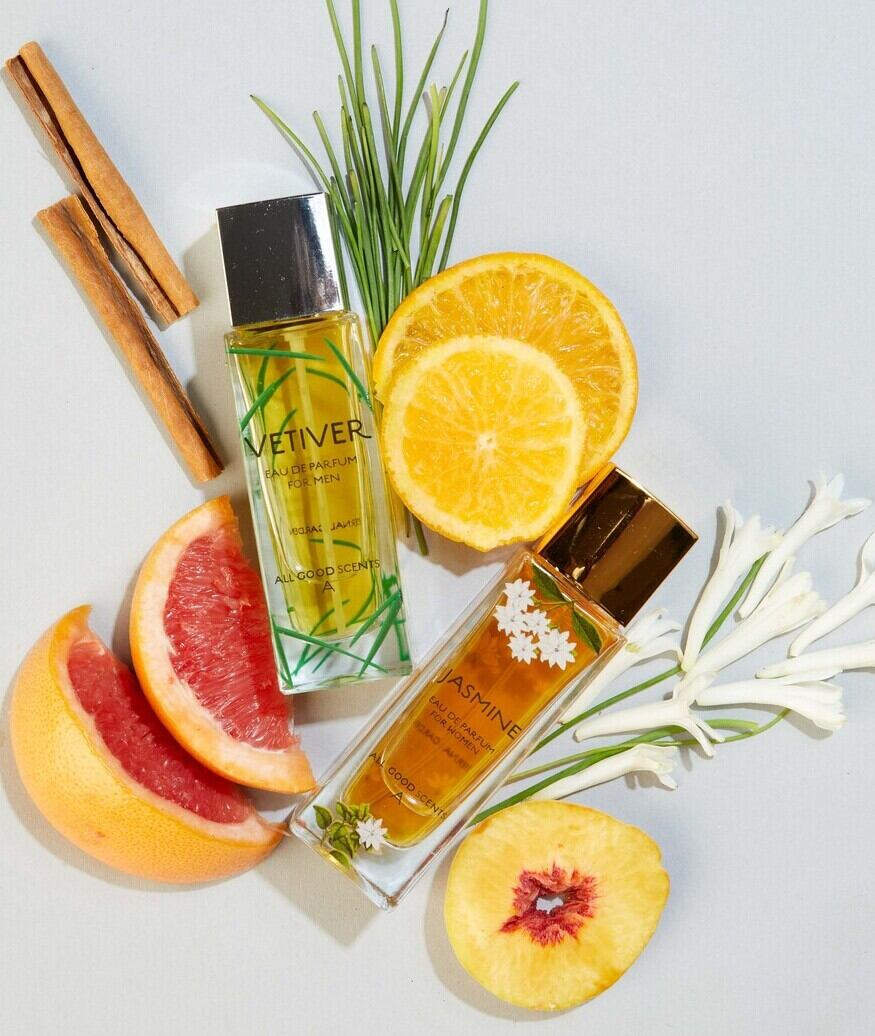 For Rajiv Seth, nose and founder of All Good Scents, his first ever creation bottles his favourite ingredients, and his win as he received the best perfumer's award, 2eme Prix, by the Société Française des Parfumeurs, Paris, for his creation. "The brief was '2000 flowers for the spring' to welcome the new millennium, and the scent was called 'Blossom 2000'. Today, 'Love & Joy' – the first fragrance I launched for All Good Scents – you spray and enjoy is inspired by this same creation." This innovation later gave birth to coveted scents like 'Musk', 'Vetiver', and 'Jasmine'.
3. GOOD EARTH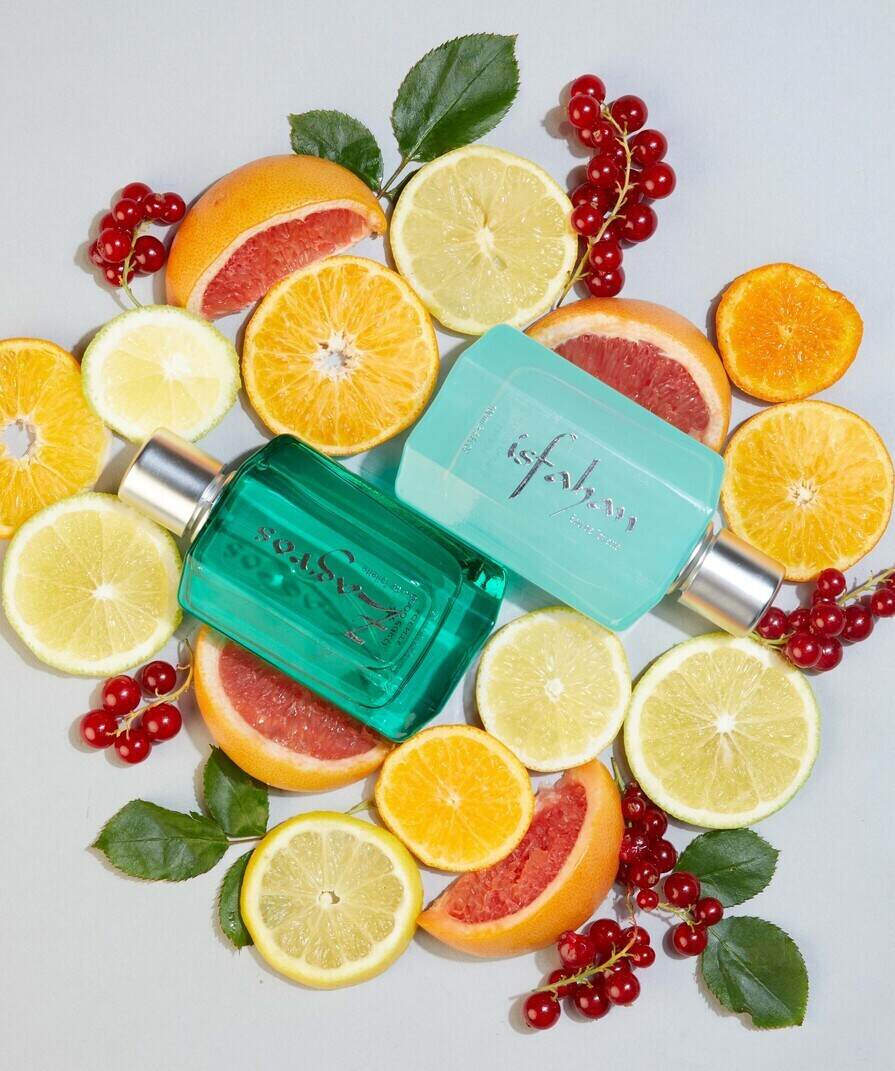 Anita Lal's, founder and creative director of Good Earth, foray into perfumery with Good Earth's latest launches – 'Zagros' and 'Isfahan', wanted to take people on a sensory journey from places that brought her peace and harmony. "These colognes hold my strongest and most precious memories from my travels – the mountains, lush forests, or visiting water gardens. I want to transport people to these lands and get them to unwind and nurture their mind, body, and spirit in tandem through a whiff of these citrusy scents."
4. FOREST ESSENTIALS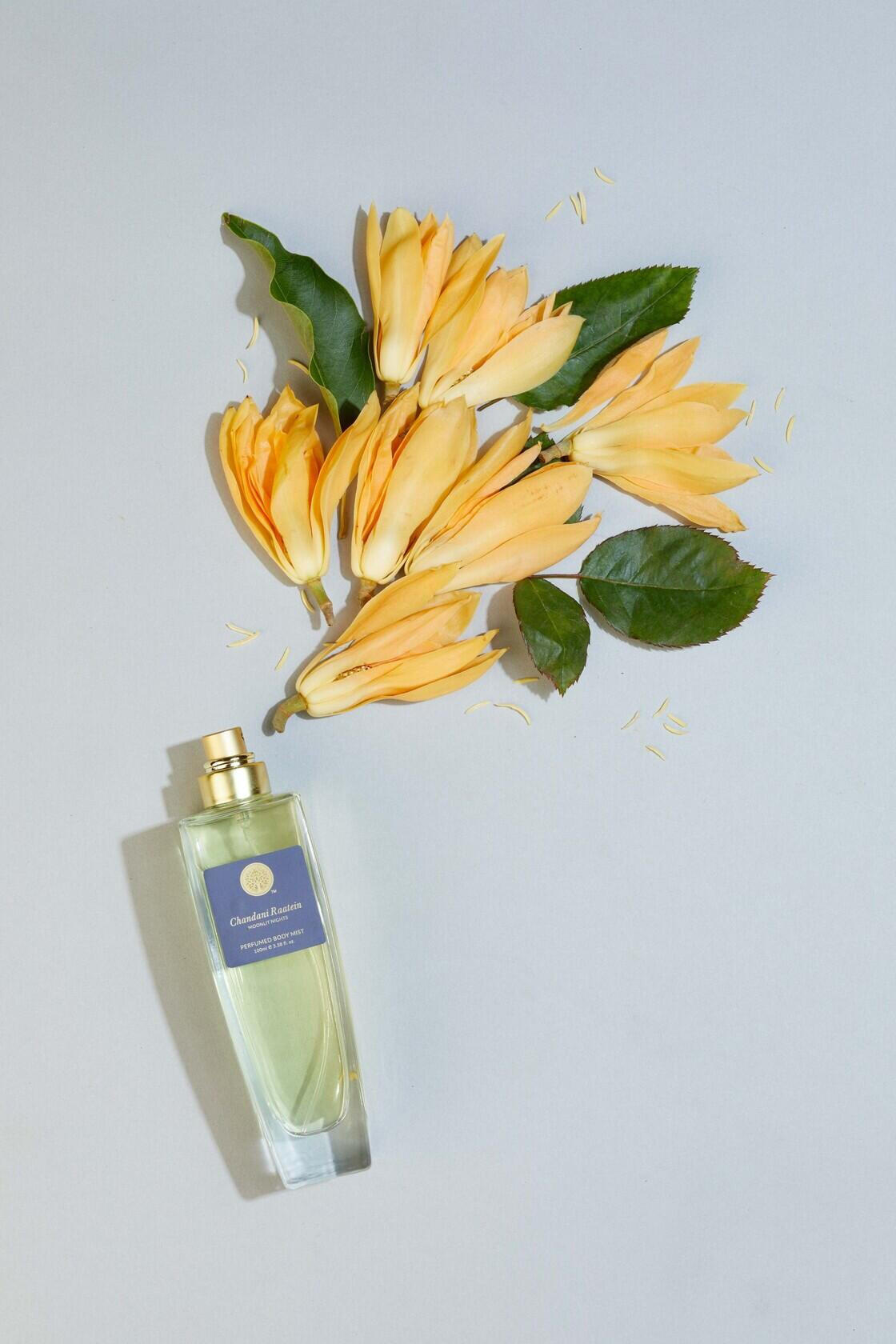 In the case of Forest Essentials, the brief was clear: Single-flower perfumes that are intrinsically Indian. "Whether it is the 'Kashmiri Nargis' or the 'Madurai Jasmine', these perfumes had to be a natural extension of our existing ranges, and the flowers were infused in the products," shares Mira Kulkarni, its founder. She wanted to keep the age-old Indian traditions alive even in her scents. A staunch believer in all things Ayurveda and having grown up around quality ayurvedic rituals, she wanted the fragrances to smell like fragrant moonlit nights from her childhood.
5. OLFA ORIGINALS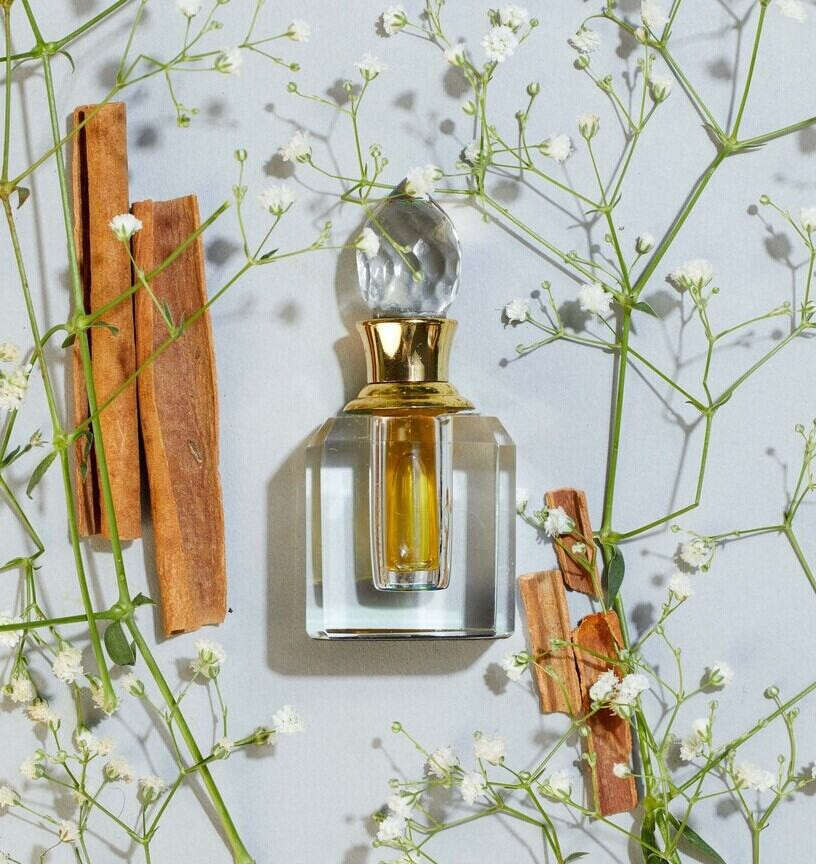 Unlike others, the founder of Olfa Originals, Pallavi Bhatia, takes her inspiration from her grandfather and mentor, Dr KL Bhatia. She had only a few diaries on his classic attar formulations and memories of selling his blends from a small shop in Old Delhi. "Little did my grandfather know he had created some of his life's bestsellers in that phase. When I first decided to launch, it had to be a base of oud – to keep my grandfather's passion alive – and that's how my first oud edition launched with five scents – 'Oud D'or', 'Oud Noir', 'Oud Roséate', 'Oud Obsédé', 'Oud Féroce'. The scents even today remind me of the concoctions my grandfather would brew and how much I loved spending time in his little lab."
6. JADE X NASO PROFUMI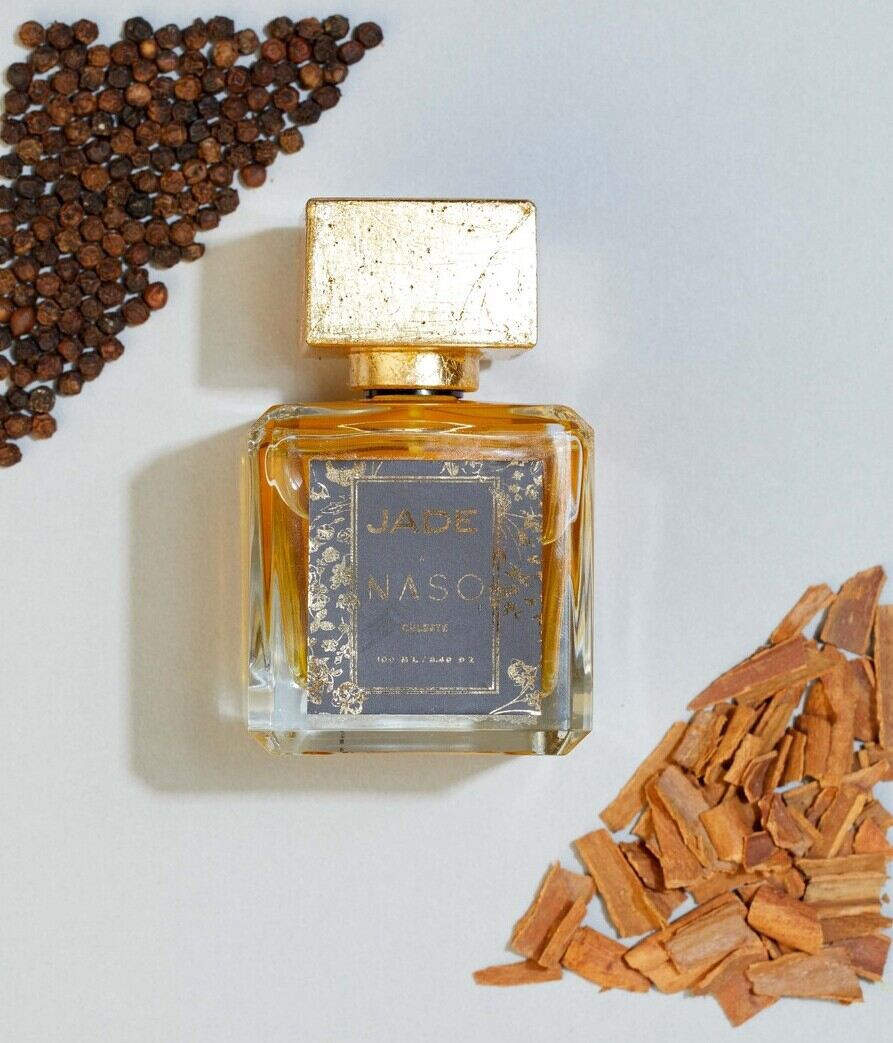 For Aastha Suri of Naso, however, the first fragrance she launched had to pay homage to her roots, and 'Oud Mud' was born. "It was a classic memory of the 'geeli mitti' fragrance close to the heart of Lucknow, Kanauj, the part of India where I grew up. I feel like this scent takes me back home – it brings back memories of my childhood, playing in the rain at school, walking back home in the muddy soil in the monsoons; everything that my home means to me is in this bottle," she says. Even today the two scents, 'Celeste' and 'Novellino', launched as part of the Naso x Jade collaboration have a whiff of oud saved to keep her roots alive
Photography by Yusuf Lokhandwala

https://www.grazia.co.in/beauty/6-homegrown-perfume-brands-on-the-memories-they-have-bottled-in-their-scent-9894.html